☰
Glass Key Chains
Description
Great for your new driver or college student with their favorite school mascot. A nice choice for committee members with a small logo. In this series the octagon, heart and block styles are available with an LED light.
Price
: $11.00 each
Dimensions
(in): Average 1 1/2"H x 1" x 3/8"
Item #
: Oval OCKC02 // Round OCKC01 // Rectangle OCKC04 // Cube OCKC03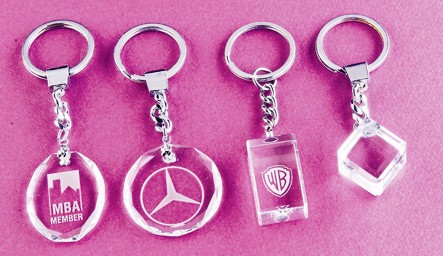 Order
Please visit the How To Order page. We do not use a cart system because we prefer to touch base with you from the start to make sure you are finding the products best suited for your needs.