☰
Classic and Artistic Awards
Description
These starfire glass plaques are classic yet artistic. The "1/2 moon" base represents the Artistic Award and the more open black base is the Classic Award. Both are very handsome and perfect for award giving.
Price
: $42.00
Dimensions
(in): 6" x 8" x 1/2"D
Item #
: Artistic - SF6850WD1 // Classic - SF6850WD2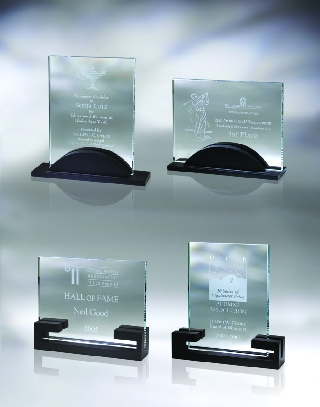 Order
Please visit the How To Order page. We do not use a cart system because we prefer to touch base with you from the start to make sure you are finding the products best suited for your needs.