☰
Excellence Award Obelisk
Description
Recognizing Excellence epitomizes these awards. The finest optic crystal is hand polished to achieve a feeling of light refraction.  Available in 3 sizes with plenty of room for your logo, text and recepient name.
Price: Sm $224.00 / Med $280.00 / Lg $350.00
Dimensions (in): Sm 9-7/8"H x 4"W x 4"D / Med 11"H x 4.5"W x 4.5"D /  Lg 12"H x 5"W x 5"D                                                                                                                                                                                                             Item #: C151B / C152B / C153B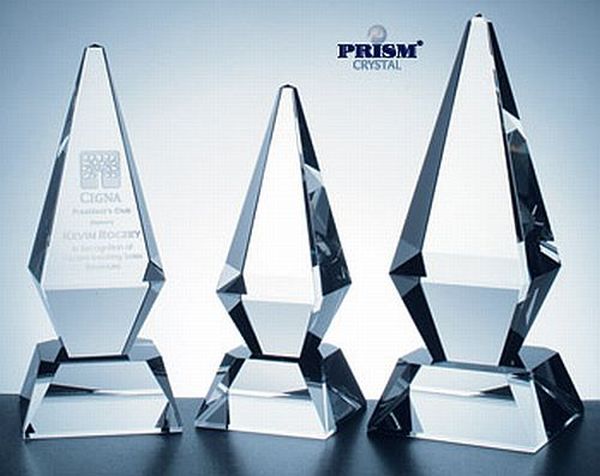 Order
Please visit the How To Order page. We do not use a cart system because we prefer to touch base with you from the start to make sure you are finding the products best suited for your needs.