☰
Letter Opener with Clear or Blue Handle
Description
A great new addition to our desk accessories. Available with an optic clear or blue handle. Perfect for your picky executive or perhaps a thoughtful hostess gift. Practical but very nice looking with a non tarnish finish. Packaged in a nice blue presentation box.
Price
: $23.00
Dimensions
(in): 8 1/2 " Long
Item #
: Clear - SU315 // Blue - SU335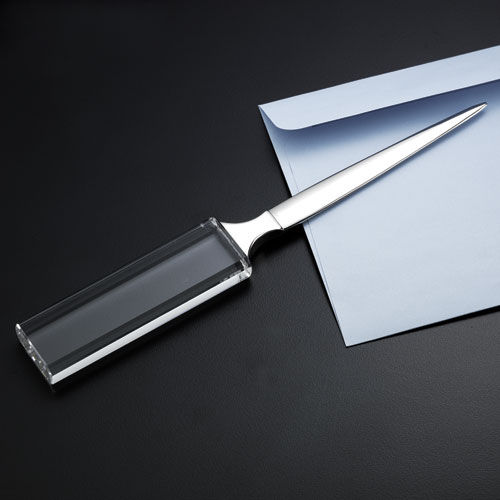 Order
Please visit the How To Order page. We do not use a cart system because we prefer to touch base with you from the start to make sure you are finding the products best suited for your needs.