☰
Durham Bell
Description
The finest European 24% Lead Crystal Deep Hand Cut and Mouth Blown crystal is used for the Durham Collection. This bell has a great blank panel for etching. A completely clear version has been made as well when a more simple style is desired. Great for teacher retirements as well as the consummate hostess.
Price
: Cut Bell - $25.00 // Clear Bell - $23.75
Dimensions
(in): 6.25"H
Item #
: Cut - C688DU // Plain - T-801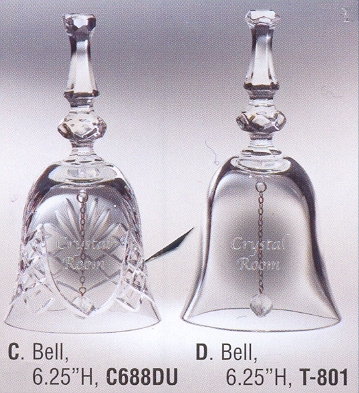 Order
Please visit the How To Order page. We do not use a cart system because we prefer to touch base with you from the start to make sure you are finding the products best suited for your needs.