☰
Rosewood Plaque
Description
Available vertically and horizontally, the Rosewood Plaque is perfect for engraving and etching everything from logos with text to design work. It comes with an easel stand in the back as well as hooks for hanging. If you want to see your etching accented this is the perfect format to do so as the etching reflects handsomely off the wood background. We are delighted to have this great versatile addition to our plaque catalog.
Price
: $32.50 // $35.00 // $38.00 // $44.50
Dimensions
(in): 6x8 // 7x9 // 8x10 // 10x12
Item #
: RP68 // RP79 // RP810 // RP1012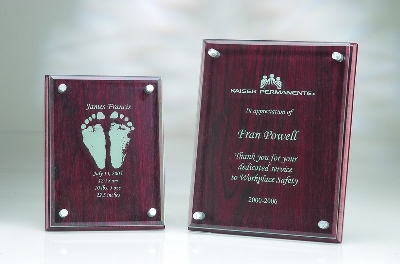 Order
Please visit the How To Order page. We do not use a cart system because we prefer to touch base with you from the start to make sure you are finding the products best suited for your needs.