☰
Dolphin Pen Set
Description
A practical yet classy desktop gift for your fishing enthusiast. The round piece can be highlighted with your favorite sport motif, fish or team crest. The pen is available in black, gold or silver.
Price
: $70.00 / As shown here $100.00
Dimensions
(in): The circle is 4"D with a base 3" x 6"
Item #
: B36 Base / 12-104 4" Circle / AC07 Gold Pen / AC08 Black Pen / AC09 Silver Pen / AC05 Gold Funnel / AC10 Silver Funnel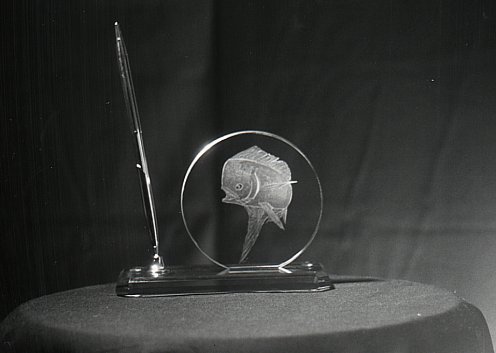 Order
Please visit the How To Order page. We do not use a cart system because we prefer to touch base with you from the start to make sure you are finding the products best suited for your needs.