☰
Paramount Golf Trophy
Description
The Paramount Series has plenty of room for all of your tournament info. Impressive with its 3" diameter of Optic Crystal along with its traditional lines is sure to make your favorite golfer very happy. Available in 3 sizes.
Price
: $140.00 // $117.50 // $94.00
Dimensions
(in): 9"H x 6.5"W x 3"D //8"H x 6.5"W x 3"D // 7"H x 6.5"W x 3"D
Item #
: OCFC01 // OCFC02 // OCFC03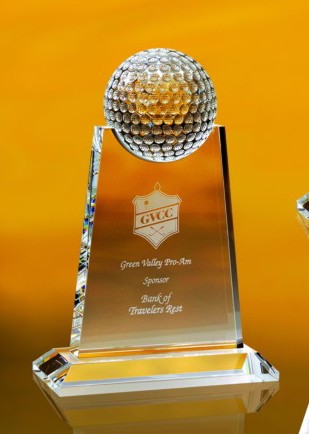 Order
Please visit the How To Order page. We do not use a cart system because we prefer to touch base with you from the start to make sure you are finding the products best suited for your needs.