☰
Magma Vase
Description
We are delighted to introduce our new European Collection.  It has been created in the Bohemian region of the Czech Republic.  Each piece in the line is an immaculate combination of both artful craftsmanship and functionality. Made with ecologically clean molten glass called "crystallite" which when refined and handled with precision is equal to 24% lead crystal.
The Magma Vase has subtle creases which are strategically placed to accentuate the beautiy of the crystal via refraction.
Price: $135.00
Dimensions (in): 11"H x 7-3/4"W x 7-3/4"D                                                                                                                                                                                                                                                                          Item # B1402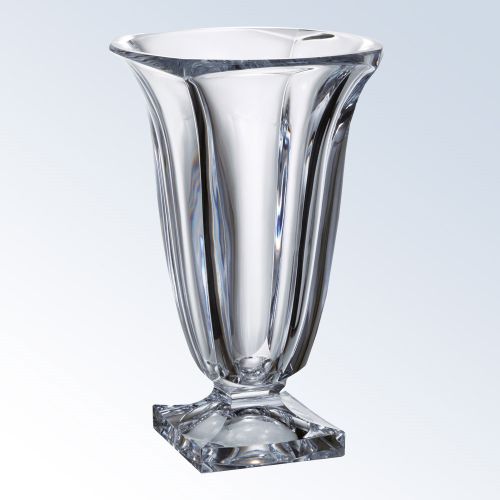 Order
Please visit the How To Order page. We do not use a cart system because we prefer to touch base with you from the start to make sure you are finding the products best suited for your needs.