☰
World Globe Award
Description
A "World of Thanks" is only the beginning of the reasons to choose this award. The stately appearance of the globe compliments your engraving on the heavy solid optical crystal base. Available in 3 sizes.
Price
: Sm $75.00 / Med $100.00 / Lg $125.00
Dimensions
(in): Sm 6-1/2"H X 2-1/4"W X 2-1/4"D / Med 7-5/8"H X 2-3/8"W X 2-3/8"D / LG 9"H X 2-3/4"W X 2-3/4"D
Item #
: C541 / C542 / C543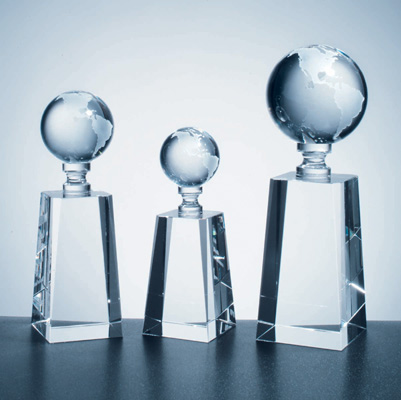 Order
Please visit the How To Order page. We do not use a cart system because we prefer to touch base with you from the start to make sure you are finding the products best suited for your needs.