☰
Super Grand Slam Fishing Award
Description
One of Carole's commissioned pieces. This contemporary vase is no longer available but we can etch this artwork on another one of our great pieces. Need help??  Ask Carole for suggestions...we are here to help!
Price: $70.00 / As shown here $170.00
Dimensions (in): 13"H x 18"W (at its widest point)
Item #: 80202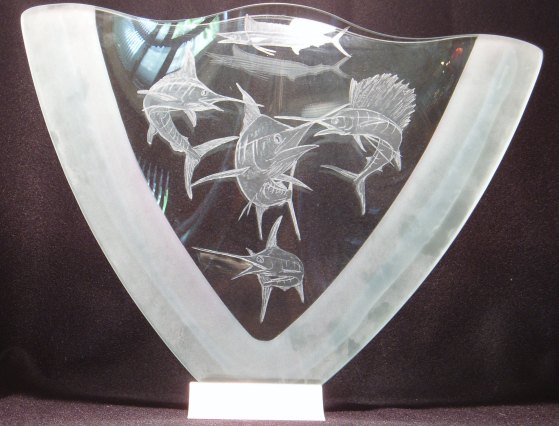 Order
Please visit the How To Order page. We do not use a cart system because we prefer to touch base with you from the start to make sure you are finding the products best suited for your needs.