☰
Par Excellence Golf Trophy Ice Bucket
Description
This pattern has the crisscross golf clubs on one side with a blank panel on the other side for your crest or logo. A classy combination of leaded cut crystal with your custom engraving. Ask about the other pieces available in this series.
Price
: Sm $173.00 / Lg $235.00
Dimensions
(in): 7" / 9"
Item #
: 72596-7 / 72596-9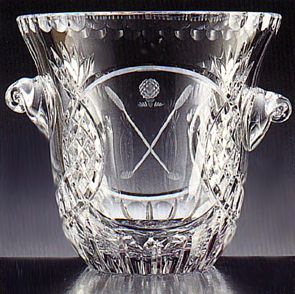 Order
Please visit the How To Order page. We do not use a cart system because we prefer to touch base with you from the start to make sure you are finding the products best suited for your needs.